Universes - Illustrations Nov 2013
Here are 2 of my personal works done in November 2013. Hope you like them. :)
How would you feel if one day, your beautiful, peaceful world, would be invaded by pure evil?
I'm asking myself that question ever since I was a kid, and I was watching
"Dragon Ball"
. The idea presented in the saga, that of enormously powerful sentient beings(in this case, The Sayans) invading other worlds, still fascinates me to this day and makes me think of the insignificant power a civilisation might have in the face of such a force. 
I tried to picture, in this image, the moment just before the unexpected invasion, the calm and tranquility before the Chaos.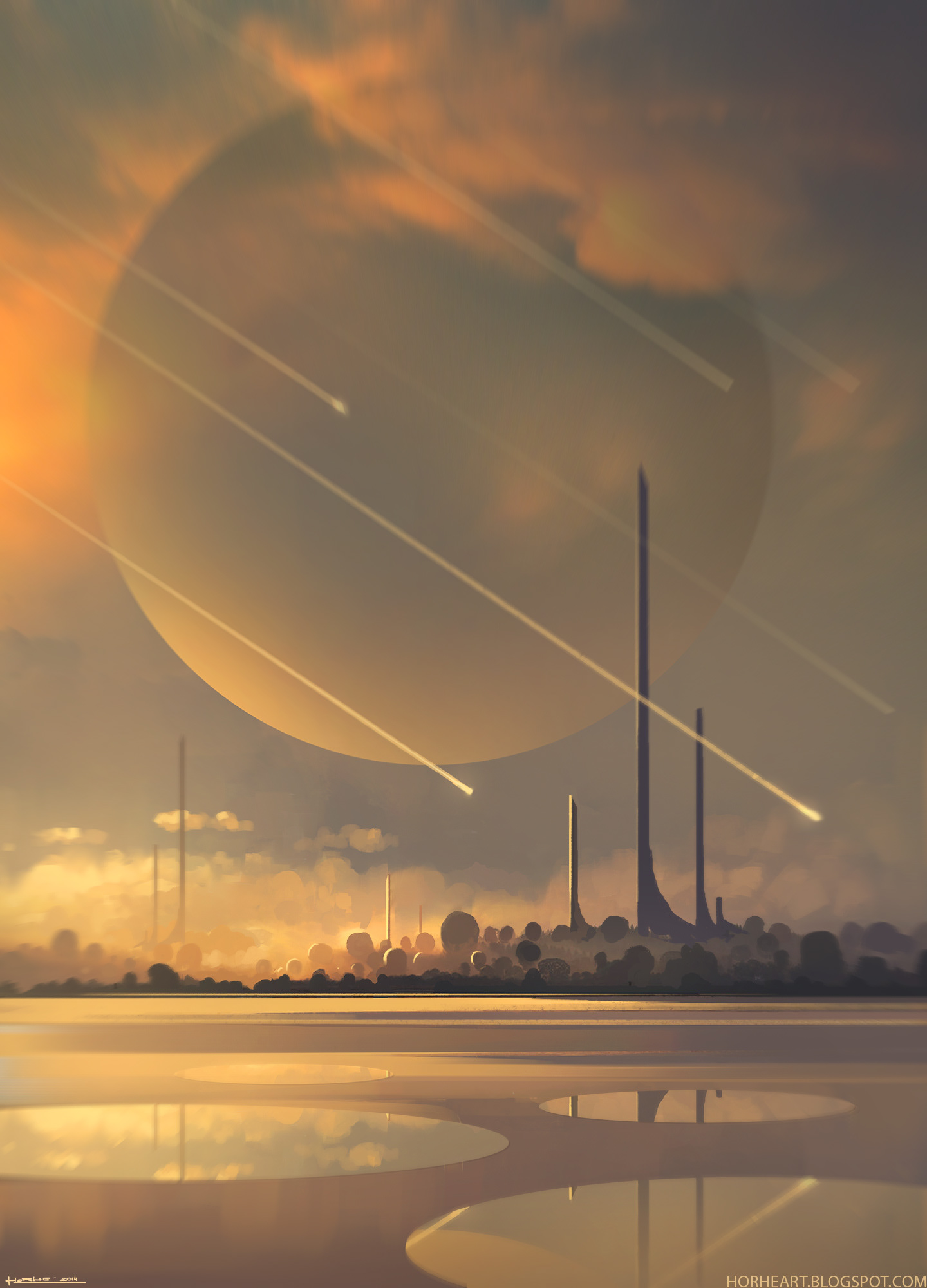 I'm thinking a lot about travelling and discovering new places that where unknown to me before....but what if you, one day, come home and discover that everything is alien to you....that place you grew up in, the place you once knew inside out...completely unknown...
A step by step work in progress for " Coming Home".