Alien Rage - Concept Art
A few early concepts I developed for City Interactive's Alien Rage. Enjoy!
Here's a selection of early development concepts I did for Alien Rage, back in the days when I was working as a concept artist for City Interactive.
I worked on the game for several months in late 2011, and because it was in an early development stage, I produced a lot of sketches varying from environments to props…eventually, most of them didn't made it in the final game. I'm not sharing the entire work I did for the project, since most of them are rough sketches, but I hope you like this selection.
Since this is a re-post, I took some time to slightly change it a bit, correcting some of the mistakes I did in the original painting.  You can check out the original painting
here
.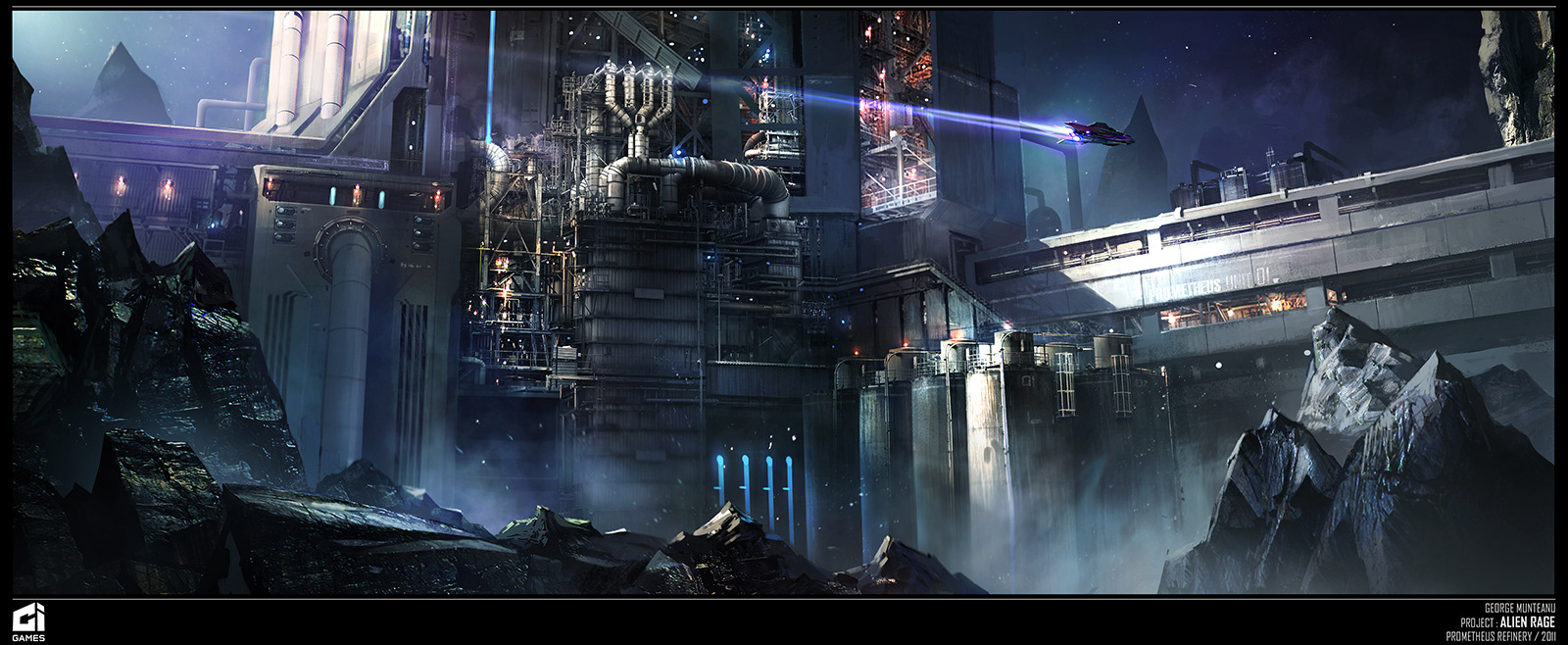 Prometheus Refinery Concept
Main Extraction&Control Tower